For a venture capitalist, a normal day at the office consists of meetings with start-ups, analyzing their pitches and deciding whether to invest or not. There are many factors that determine whether a venture capitalist will invest in your startup. For this, you as a startup founder must understand the mindset of a venture capitalist. Here a few factors that determine whether an investor will say yes to you and write you a cheque:
1. How Strong Is The Management Team?
Many investors give more importance to the overall strength of the team. Hard work, experience, drive, and willingness to grow can determine your success no matter what your idea or product is.
So expect questions about the team members, their ability and experiences, your recruitment requirements. Apart from this, the flexibility on decision making and the openness to expert advice is also important to factor investors consider before writing a cheque.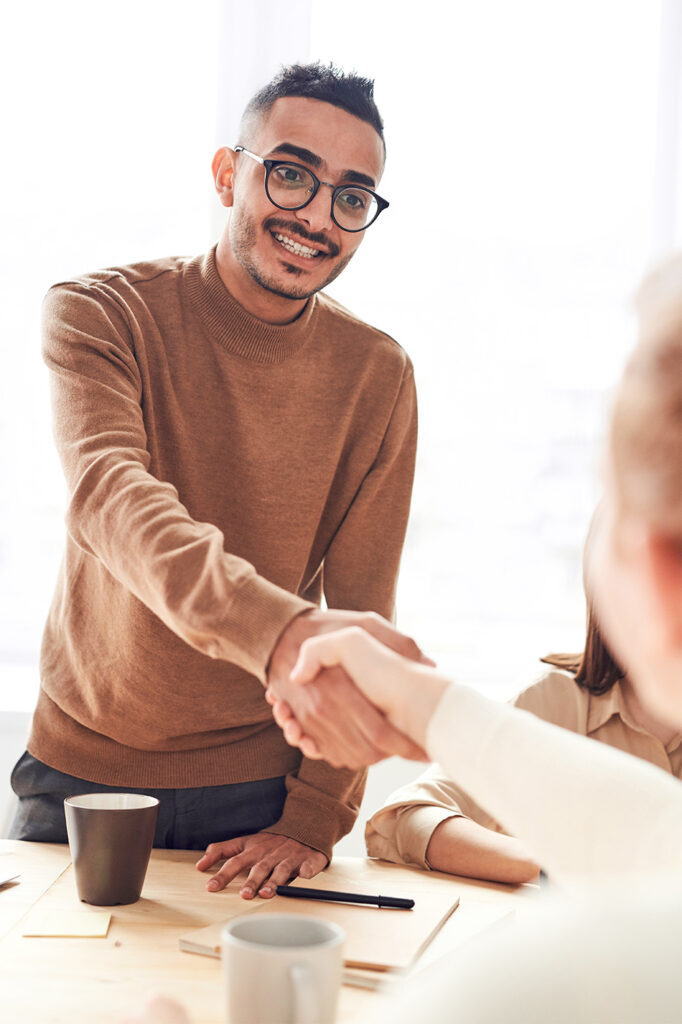 2. What is Market Opportunity?
Does your idea or product have the capability to make it large? What are your goals as far as capturing the market share is concerned? A bigger market opportunity generally means it is easier to raise funds.
3. What Is The Stage At Which You Are Asking For Funding?
Generally, the companies that have some figures to show recording their earlier success find it easier to capture the investor's attention. So if you have a product that you have created earlier and achieved some success, or you have some strategic partners, loyal customers, or awards to your name, the VC might trust you more easily!
4. Do the Founders Understand the Financials and Key Metrics of Their Business?
Venture capitalists search for founders who have a great, coherent knowledge of the financials and key metrics of their business. Mark Patricof, the founder of Patricof & Co., says:
"Know exactly what you want to spend your money on. Don't tell me how long it will last; tell me what you want to prove. The most impressive entrepreneurs communicate the value of their businesses through numbers. A conversation centered on a company's revenue growth, sales funnel, and customer churn causes an immediate connection with investors because when entrepreneurs position themselves as metrics-driven, it's as though they've entered an investor's mind."
5. Have You Been Referred or Recommended?
Venture Capitalist firms get numerous applications for funding daily. So a warm introduction from a trusted colleague of the venture capitalist or someone of great stature can go a long way in giving you an advantage over the others.
6. How Professional Is Your Pitch?
Does your pitch showcase an interesting business model? Is it well-prepared and vetted? Your pitch matters a lot if you want that funding!
7. What Is At Stake?
What do you see as the principal risks to the business?
· What legal risks do you have? Will the business model comply with applicable laws, including expanding privacy protections?
· What technology risks do you have?
· Do you have any regulatory risks?
· Are there any product liability risks?
· What steps do you anticipate taking to mitigate such risks?
· When the venture capitalist is doing an in-detail analysis of your proposal, this stuff matters!
8. Why Makes Your Idea or Product Great?
The entrepreneur must clearly articulate what the company's product or service consists of and why it is unique, so entrepreneurs should expect to get the following questions:
· Why do users care about your product or service?
· What are the major product milestones?
· What are the key differentiated features of your product or service?
· What have you learned from early versions of the product or service?
· What are the two or three key features you plan to add?
· How often do you envision enhancing or updating the product or service?
· These factors also determine whether you will get the deal!
9. Does the Company Have Differentiated Technology?
As most venture investors invest in software, internet, mobile, or other technology companies, an analysis of the startup's technology or proposed technology is critical. The questions the investors will pursue include:
· What competitive advantages will there be over existing technology?
· How easy will it be to replicate the technology?
· How costly will it be to build the technology into each product?
10. How Will You Use The Capital That The Investor Is Giving You?
Investors are giving you their hard-earned money and they hold a stake in your success or failure. So they would want to know whether what amount you are asking for is reasonable given your business set up and how you will allocate the given capital. They also want to know when will the next round of financing takes place. A reasonable cost estimate would assure the investor that their money is in good hands.
So these are the things that an investor looks at when considering your proposal. We hope this was helpful!